7 Elements In Raising Your Sails For A Movement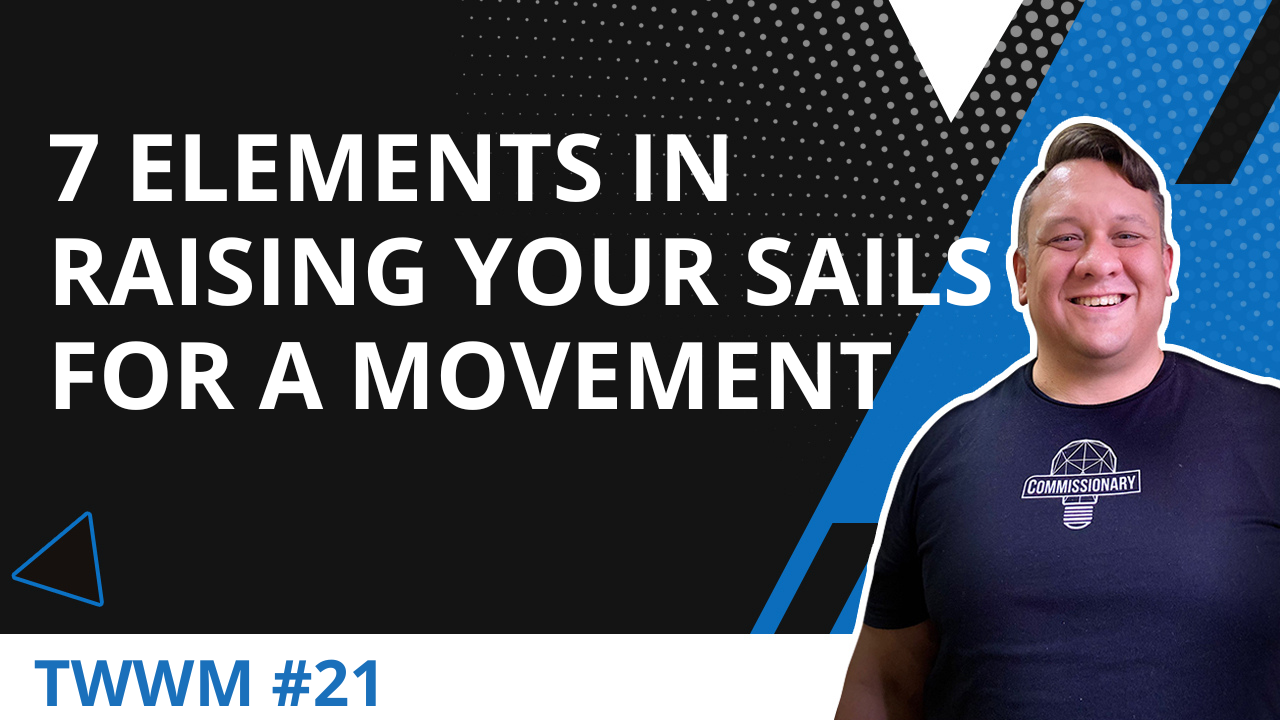 7 Elements In Raising Your Sails For A Movement
A movement of God doesn't happen without the wind of the Holy Spirit, but a movement also doesn't happen if the wind of the Holy Spirit comes and you don't have your "Sails" up!
Reading the book "From Megachurch to Multiplication" by Chris Galanos I realized there are 7 Elements In Raising Your Sails For A Movement.
And you know me…
I created a graphic to help you train as many people as possible.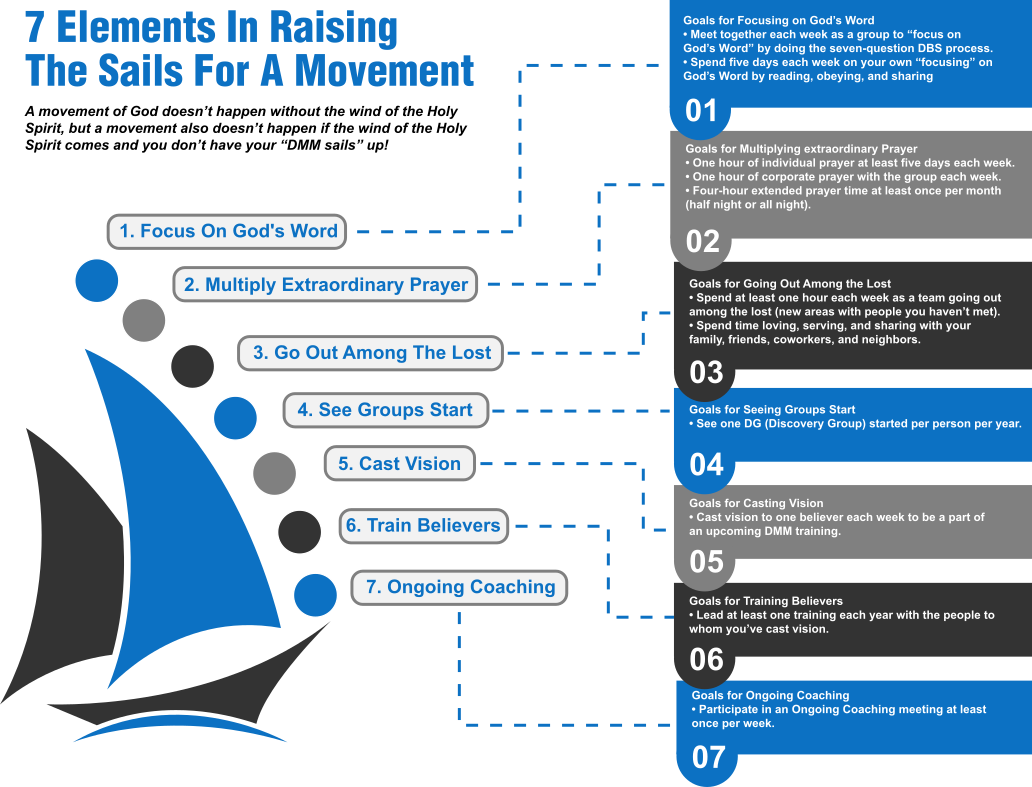 Each of the 7 Elements has specific goals.
One thing I've realized training all of our young people to go after these 7 Elements is the necessity for accountability.
We are so accustomed to listening to teaching but not obeying what the teaching is saying to do.
So I train our people to do the 7 Elements and every week I am following up to see how it went.  Specially #3,#4 and #5.
The goal is for every one of our people to start a discipleship group before the end of the year.
I'll let you know how it goes.
________________________________________________________________________
Whenever you're ready, here's how I can help you:
If you're looking for simple reproducible tools and training to help you multiply workers that will preach the Gospel, do miracles, disciple nations and finish the Great Commission.
→ The Worker Maker Community: Limited Time Free Offer
Get all of RK's Great Commission Books, Training Courses & Workshops as a Free Bonus for joining the Worker Maker Community.
How To Multiply Disciples Quickly
How To Multiply Disciples Quickly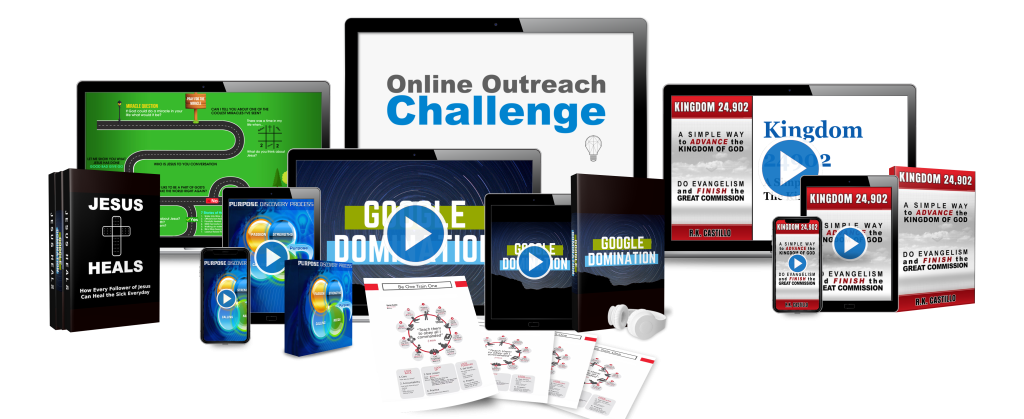 Workshops & Book Concepts To Help You Find Your Place In God's Plan To Finish The Great Commission.