Simple Evangelism Strategy – Treasure Hunts – TWWM #01
The Weekly Worker Maker #01
In today's training, I'm going to show you a fun and effective way to do evangelism I call "Treasure Hunts."
If you, or the people you're training, don't know how to do evangelism, don't know who to talk to and don't know how to start the conversation…
Treasure Hunts are a great place to start.  
Most people, when they think of evangelism, think they either have to stand on a corner with a bull horn and a sign or they say something like "I'll just try to act like Jesus until someone asks me why I'm different."  
Jesus could do nothing of himself, he only did what he "saw" his Father do.  Jn 5:19
This is what makes Treasure Hunts one of the most effective and fun forms of Evangelism.  
You're essentially asking the Father "Where is your treasure today that needs to encounter your goodness?"  
Step 1:

– Get in Small Groups

You start by getting in groups of 3 people (you can also do this by yourself…but let's just say you're training a small group of people how to do treasure hunts).  
Step 2:

– Everyone Should Have Something To Write With

Make sure everyone has a piece of paper and a pen (or their phone).  On the paper have each person write these 5 areas:
Location
Appearance
Names
Prayer Needs
Strange Things
There should be space between each of the 5 areas to add the details that God shows you.
Step 3:

– Set a Timer and Pray

Start a timer for 3 minutes and each person asks the Father for 2 to 3 details in each one of the 5 areas.

Since they only have 3 minutes they can't really over think it.  They just need to trust God to show them quickly.
Step 4:

– Create Your Treasure Map

After the timer runs out, have everyone in the group combine the details God revealed into one "Treasure Map."  If everyone in the group of 3 received 3 details in each of the 5 areas the Treasure Map should have 9 details written under each area.  
Step 5:

– Follow Your Treasure Map

The treasure map reveals where your treasure is.  For example, if someone was praying for location and saw a picture of a big yellow 'M' then you would probably go to a McDonalds.  If there was a detail of brown hair in appearance; when you get to the McDonalds look for someone with brown hair.  

How do you approach this "brown haired" person in McDonalds?  

Kevin Dedmon in his book "The Ultimate Treasure Hunt" says this:

"I have used a lot of opening greetings to initiate the divine appointment, but the most effective is to say, "Hi there.  This may sound weird, but I'm on a Treasure Hunt, and I think you are on my Treasure Map."  I like this greeting because it often makes them ask the question: "What is a Treasure Hunt?" to which you then have the opportunity to explain that God has highlighted them to you in order to help them or encourage them in some way."  

Along with what Kevin says I might also add "Do you have any of these "Prayer Needs" and hand them your Treasure Map.  

If your treasure map happens to say "knee problems" under the prayer needs section and the brown haired person at McDonalds says they have knee problems.  This is a great opportunity to reveal the goodness of God by praying for that person's knee, allowing God to heal them and then sharing the Good News of the God who loves them enough to send you to find them at McDonalds.

That's another simple and fun way to do evangelism.  

________________________________________________________________________

Whenever you're ready, here's how I can help you:

If you're looking for simple reproducible tools and training to help you multiply workers that will preach the Gospel, do miracles, disciple nations and finish the Great Commission.

→ The Worker Maker Community: Limited Time Free Offer

Get all of RK's Great Commission Books, Training Courses & Workshops as a Free Bonus for joining the Worker Maker Community.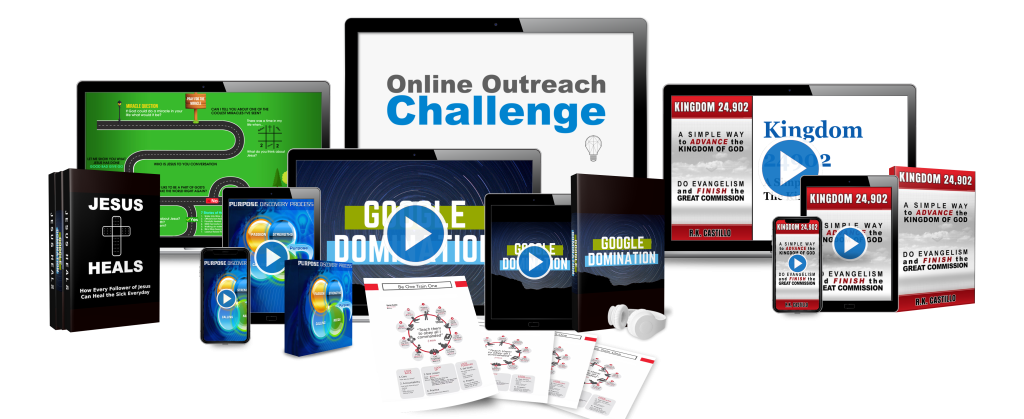 Workshops & Book Concepts To Help You Find Your Place In God's Plan To Finish The Great Commission.
Podcast: Play in new window | Download